Your Business
Maximising your business' potential is why
the 4phases
exists.  In my experience, clients come to me with at least one of the following needs:
More customers

Finding new customers is vital for business growth. To help, I would recommend a
targeted business development programme
with a marketing strategy that could include:
In addition, cultivating strong business relationships with your existing customers is just as important, so
developing a key account plan for each of your most valuable customers should be part of any strategy to protect your existing customer base.
More sales

While increasing the size of your existing and potential customer base is key, but you need to 'covert' these leads into actual sales, so producing professional, targeted marketing activities such as:
A higher profile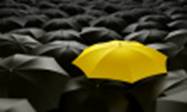 Standing out in today's over crowded marketplace is increasingly difficult. Implementing an '
awareness campaign
' can go a long way to improving your profile through:
Positioning your company as an industry leader through white papers, conference presentations, blogs, etc