Profile - Making things happen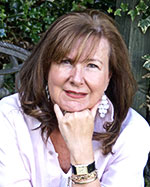 I am Rossanne Lee-Bertram, an experienced international marketing and communications specialist. When asked what I do, I like to say, "I make things happen for your business."
My background is private sector marketing mainly in the business-to-business and services areas. With over 25 years of experience with large, complex, international blue-chip organisations including TNS (now part of WPP), Compaq and Digital Equipment Corporation (both now HP), Status Computers, I began my career in Canada but moved to the UK over 20 years ago. To download a copy of my CV, please click here.

During my career, I have developed and implemented creative, cost-effective marketing strategies designed to meet each organisation's business goals and objectives that resulted in:
Increased corporate and brand awareness
New sales opportunities with both prospective as well as existing clients
Increased sales
A more integrated, cost effective approach to marketing
I set up
the4phases
in 2008 and have been working with clients from the arts, 'not for profit', education, market research, telecoms and local government sectors on a number of different marketing and communications initiatives.
When you work with me, you get me and my years of marketing and communications experience. No juniors, no politics, no agendas, no big overheads.
And where necessary, I can call upon a number of specialist colleagues with whom I have worked over the years to address any business challenge you make be facing.